Our Privacy Policies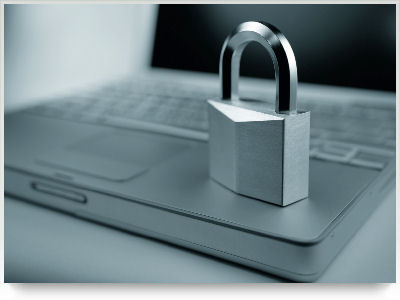 Terms of Use
Please read the following agreement carefully. Anyone viewing this website agrees to terms and conditions in this agreement. If you disagree to these terms, please do not use this website. This agreement will be changed from time to time with or without notice. All notices of revision will be posted on this page. Continued use of this website constitutes acceptance of any changes or revisions to the agreement.
Copyrights
All information on this web site is copyrighted material and is owned
by Cardinal Air. All artwork and photographic images have been created exclusively for this site and our client's websites by CompeteWell ,LLC and may not be used elsewhere. Any downloading, re-transmission, or other copying or modification of trademarks and/or contents herein may be a violation of trademark and/or copyright laws and is in violation of the law. No part of these web pages may be reproduced, stored in a retrieval system, or transmitted in any form or by any means - electronic, mechanical, photocopying, recording or otherwise and may not be used without prior written permission of Cardinal Air. Note that any product, process or technology described in this web site may be the subject of other intellectual property rights reserved by Cardinal Air or another third party and are not licensed hereunder.
Trademarks & Service Marks
All other product names, trademarks, registered trademarks, service marks or registered service marks, mentioned throughout any part of this web site belong to their respective owners.
Use of Responses
Should any visitor of this site, outside of clients under contract, respond with information including feedback data, such as questions, comments, suggestions or the like regarding the content of any such web page, such information shall be deemed to be non-confidential and Cardinal Air shall have no obligation of any kind with respect to such information and shall be free to reproduce, use, disclose and distribute the information to others without limitation. Furthermore, Cardinal Air shall be free to use any ideas, concepts, know-how or techniques contained in such information for any purpose whatsoever including but not limited to developing data incorporating such information.
Disclaimer
This information is provided "as is" without warranty of any kind, either expressed or implied, including, but not limited to, the implied warranties of merchantability, fitness for a particular purpose, or non-infringement. This information could include technical inaccuracies or typographical errors. Changes may be added periodically to the information contained in any of our websites.
Limitation of Liability
Under no event shall Cardinal Air be liable for any direct or indirect damages whatsoever. Some states do not allow the exclusion of implied warranties or the limitation or exclusion of liability for incidental damages, so the above exclusions may not apply. Some others may also have rights which vary from state to state.
Privacy Policies
Cardinal Air is committed to providing all of our customers with high quality, high value service. The privacy of our customers and of visitors to our website is our number one priority. Cardinal Air will only collect identifying information about you with your knowledge and consent. This information is not made available to any outside parties.
E-mail Contact
All information we receive via e-mails will be used only to send you a personal reply. You will not be signed up automatically for any newsletters and will not be sent any further mailings unless follow up is required. All personal correspondence will only be performed on an "opt-in" basis.
Log Files
The website statistics analyzed by Cardinal Air are at the aggregate level only. We do not track usage by individual user or IP address.
Customer E-mail Information
Service discussions with Cardinal Air will require the customer to provide a valid e-mail address for contact purposes. This e-mail address will be used only by Cardinal Air, as need arises to contact the clients in regards to their questions or purchases. E-mail address will not be released to any third parties.
Any continued use of Cardinal Air properties following the posting of changes to these terms will signify acceptance of those changes. If you have any questions regarding the Cardinal Air Privacy Statement, please Contact Us.
Last Update: May, 2011